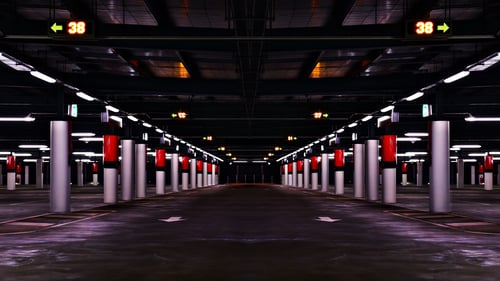 How would you feel, walking into a dark parking lot or parking garage at night with insufficient lighting? It can be a scary experience that many people will strive to avoid entering even with a security guard escort by their side, let alone by themselves. That's prudent, since light help keeps criminals away.
The natural inclination is to throw up as much lighting as possible. However, if your parking lot and garage lighting systems weren't installed in the last decade, odds are you are using outdated and inefficient lights that cost more to run and replace than their LED alternatives.
Our government has a vested interest in lowering energy consumption, since energy independence is more difficult when you tend to use more power than you can reasonably generate on your own.
The U.S. Department of Energy came out with its latest "Energy Savings Forecast of Solid-State Lighting in General Illumination Applications" report that includes details for a variety of lighting types. It's so useful, we are in the midst of a 9-part series of blog posts covering the DOE forecast. Click here to start with the introduction.

Forecasting Solid State Lighting Usage in Parking Lots and Garages
If you're in charge of parking garage lighting or parking lot lighting, keeping them shining whenever needed is a public safety issue. Adequate lighting means your employees, customers, vendors and others can feel safer when they move between your building and their vehicle.
The DOE forecast showed that low-cost fluorescent lights are so competitive with current LED light prices, it is harder to budge fluorescents out of garages. But LEDs are becoming more affordable when compared with older high-intensity discharge or HID lights.
LEDs are also growing less expensive as compared with high-pressure sodium or HPS lights on a dollars for lumens basis. Solid state LED lamps are now less expensive than metal halide lights too. For these reasons, LEDs are projected to penetrate parking lots more quickly than they will make their way into parking garages.
Parking garages are a special case because unlike parking lots, which are exposed to the elements, garages are enclosed structures that offer more protection from the weather. This means facility owners are often motivated to rely on cheaper fluorescent lights inside garages but will be more open to putting LED lights in parking lots. Changing lights less often (because LEDs are longer-lived) is a major incentive for lot owners.
The forecasting model used by the DOE shows that LEDs will result in a 41% savings in energy expenses in parking lots and 36% in parking garages by 2030. The total energy savings should reach 274 TWh.
With the DOE forecasting huge energy savings as well as lowered operation costs with LED adoption, it's safe to say that solid state (or as it's more commonly referred to, LED lighting will continue to advance in parking lots and garages throughout the nation.
Keeping your parking garage or parking lot safe and secure is impossible without sufficient lighting. To avoid the headaches of having to replace lights so frequently, installing LED lighting would be an ideal solution. What's more, substituting LED lights for conventional lights such as fluorescents will lower your monthly utility bills. This represents savings you can pass along to your customers while letting them know about your green credentials.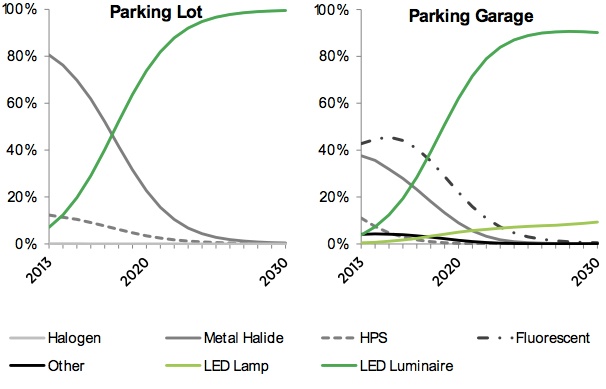 Figure 3.16 Parking Market Share (% of lm-hr sales) Forecast, 2013 to 2030
Stay Tuned for More on LED lighting Industry Forecasts
There is a great deal of information in the DOE report that we cannot cover in a single article. Accordingly, we are publishing a complete series about LED lighting and the future of the industry that we hope our readers will find informative and useful.
Upcoming blog posts will cover a variety of LED lighting submarkets you can find outlined below. In the meantime, if you have any questions about LED lighting performance, selection or installation, please contact the team at XtraLight today.
Energy Savings Forecast of Solid State Lighting Series

Part 1- Introduction
Read Now
Part 2 - General Service Lighting
Read Now
Part 3 - Decorative Lamps
Read Now
Part 4 - Directional Lighting
Read Now
Part 5 - Linear Light Fixtures
Read Now
Part 6 - Low Bay & High Bay Lighting
Read Now
Part 7 - Roadway & Street Lighting
Read Now
Part 8 - Parking Lot & Garage Lighting
Part 9 - Building Exterior Lighting
Read Now