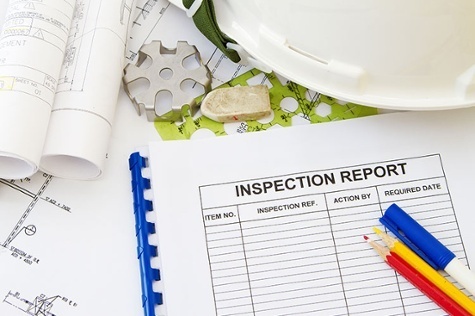 Taking advantage of the latest upgrades in lighting technology may not only provide you a better aesthetic experience, but you can also benefit from cost savings across the board. Here are just a few of the top reasons to schedule a professional lighting assessment in order to help you decide if an LED lighting upgrade makes sense for your building or property.
Potential energy cost savings
LED lighting can lead to savings of up to 80% on a building's energy bill. That means switching to LED can help any business realize immediate, tangible savings in the form of a dramatically reduced energy bill. A professional lighting assessment will take into account the number and type of all fixtures currently in use at your property and provide an analysis of the potential energy savings that will translate into real dollars saved.
Potential maintenance cost savings
Taking advantage of LED fixtures means no more replacing constantly burnt out bulbs and failed ballasts. This translates to significant savings on maintenance costs by eliminating the time needed from maintenance staff to address these problems. What's more, now you don't have to allocate any of your budget to costly replacement parts. Even larger savings are realized in specialized settings where production might have to shut down, meaning lost revenue, while fixtures are serviced.
Tax and utility rebate availability
The energy savings and superior performance of an LED infrastructure has been officially recognized by many government entities and organizations that are looking to reward businesses for saving municipalities the cost of producing energy. Switching to LED lighting may qualify your business for many tax benefits as well as reduced utility bills. Part of the lighting assessment process is determining which local and federal tax breaks and utility rebates are available to your specific locale.
Learn the cost of waiting to upgrade
As outlined above, if you're not using LED lighting in all your applications, you are leaving significant amounts of money on the table. Every day you wait on upgrading to LED, you're throwing money away on unnecessary costs that you can never retrieve. Arguably the most insightful aspect of a professional lighting assessment takes into account all the potential cost savings and provides a complete summary of the total cost of waiting to upgrade. Fighting for an upgrade but blocked by budgetary restrictions? Showing how much money is being lost on a daily basis can be a powerful tool in obtaining project approval.
Environmental impact
LED lighting is considered the green alternative for many reasons: it requires less extensive hardware, it produces the same amount of light for less energy and most importantly, it does not leave nearly the environmental footprint that alternative lighting does. Converting to LED fixtures is a straight forward win for businesses focused on reducing their carbon footprint and a professional lighting assessment will provide specific statistics about the positive impact your building can achieve.
Upgrade cost and ROI timetable
The earlier you have a professional assess your lighting needs, the more quickly you will know exactly how much cost savings you could generate from a switch. The earlier that you move into the world of LED lighting, the more quickly that you save. A professional will be able to put hard numbers to your infrastructure, allowing you to integrate any necessary changes into your budget.
At XtraLight, we offer a no cost lighting assessment from our professional lighting auditors. Once we visit your location and collect all the necessary data about your lighting needs, a custom Energy Efficient Lighting Upgrade Summary will be provided outlining every aspect of costs savings and financial benefits you could reap from a switch to LED lighting.
Imagine being able to save on such an essential component of your infrastructure immediately, with savings that scale the more you use it. We look forward to providing you with this information! Click here to schedule your professional lighting assessment today!