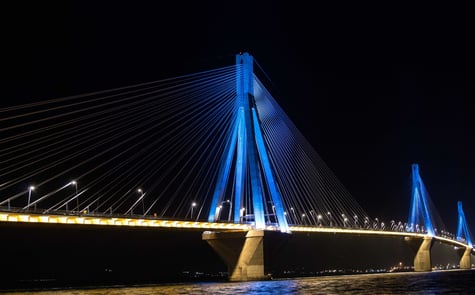 Directional lighting is an important part of the commercial and industrial lighting sectors and plays a more moderate role in residential installations. Whether you are seeking to shed some light in an office building, a museum, a restaurant or retail location, directional lighting is a time-honored way to cause people to look where you would like them to direct their gaze.
We are presenting a multi-part series that covers the latest "Energy Savings Forecast of Solid-State Lighting in General Illumination Applications" report from the U.S. Department of Energy. If you haven't read our introductory post yet, you can click here for some background on the topic.
The Department of Energy on the Directional Lighting Submarket
Ambient lighting is often achieved in commercial buildings as well as in residences through targeted, directional lights. Installations usually rely on big reflector lamps in BR, R or PAR shapes. Smaller units work with multifaceted reflector or MR lamps and these are typically mounted in downlight fixtures or in tracks.
The relative low cost of downlights make them appealing in commercial establishments, coupled with their ability to provide inconspicuous illumination in the majority of room types.
While incandescent, halogen, fluorescent and compact fluorescent bulbs are still commonly used for directional lighting fixtures, LED lights are expected to become used more frequently, going forward.
In commercial establishments, LEDs now account for about 2% of downlight sales (in lumen-hours), 4% of track lighting and 12% of all MR 16 lamps being used. Industrial use of directional lamps accounts for about 4% of downlight sales (twice that of commercial usage). For perspective, residential use is about 1% for LED directional lights, 1% for track lights and 2% for MR 16 lamps.
In developing its models for LED light market penetration, the DOE accounted for the fact that many buyers in the residential sector are mainly concerned with high initial costs for solid state bulbs and are not looking at the purchase in terms of light quality or how long the lamp will last as compared to fluorescents or incandescents.
Efficiency in LED lighting coupled with increased market penetration has already led to some significant energy savings in the U.S., noted the DOE report. As of 2013, industrial and commercial organizations are reducing their energy consumption lighting by 3% thanks to a boost in solid state lighting installations.
The DOE forecasts that energy savings in all sectors from the use of state-of-the-art LED lamps for directional lighting will reach 23% by the year 2020 and will climb to as much as 55% by 2030. Total energy savings between 2013 and 2030 are expected to add up to 321 terawatt hours of electricity. It's clear that making simple changes now in how we light our spaces can lead to quite dramatic reductions in the use of natural resources.
Directional lighting in the United States is ripe for a transition from CFLs to LED lamps. Using solid state lighting lowers the waste heat given off by traditional lamps and costs less to power to boot. You'll save your organization money with the reduced power bills and staffers won't have to spend as much time changing bulbs, since LEDs can last for years. Bragging to customers about how you've "gone green" with your directional lighting can give you a marketing boost too!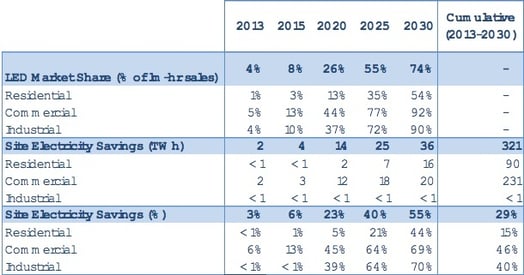 Table 3.4 Directional Submarket Forecast
Stay Tuned for More on LED lighting Industry Forecasts
There is a great deal of information in the DOE report that we cannot cover in a single article. Accordingly, we are publishing a complete series about LED lighting and the future of the industry that we hope our readers will find informative and useful.
Upcoming blog posts will cover a variety of LED lighting submarkets you can find outlined below. In the meantime, if you have any questions about LED lighting performance, selection or installation, please contact the team at XtraLight today.
Energy Savings Forecast of Solid State Lighting Series

Part 1- Introduction
Read Now
Part 2 - General Service Lighting
Read Now
Part 3 - Decorative Lamps
Read Now
Part 4 - Directional Lighting
Part 5 - Linear Light Fixtures
Read Now
Part 6 - Low Bay & High Bay Lighting
Read Now
Part 7 - Roadway & Street Lighting
Read Now
Part 8 - Parking Lot & Garage Lighting
Read Now
Part 9 - Building Exterior Lighting
Read Now