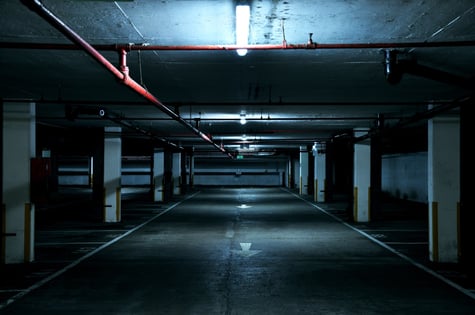 Changes are coming to the way we provide linear light in industrial and commercial facilities. Prompted by a mandate to conserve energy and generate less pollution, the United States government is encouraging the nation's businesses to take a close look at how they illuminate their spaces.
In particular, the U.S. Department of Energy has issued its "Energy Savings Forecast of Solid-State Lighting in General Illumination Applications" report. It's an eye-opening document that we are reporting on in a multi-part blog series. If you're new to this blog series, we recommend that you begin by clicking here to read the introductory post on the DOE's forecast first.
Linear Light Fixtures Moving Toward Solid State Lamps
The linear fixture market model that the DOE report used takes into consideration T5, T8, T12 linear and U-shaped fluorescent lights. Marketplace competition includes LED lamps and luminaires for such lighting fixtures.
Because fluorescent lights are manufactured cheaply when produced in large quantities, they are the least expensive option, making them highly coveted by industrial and commercial organizations. The DOE noted that given the large market penetration of fluorescents in business settings, such as in recessed troffers and other linear light fixtures, LED lighting is poised to drastically reduce energy consumption when it is used for linear light fixture setups.
At the moment, fluorescent lighting is the dominant type of linear light fixtures deployed in businesses. It amounts to approximately 50% of all lighting in every industry combined. Linear fluorescent installs account for 72% of the installed base of fixtures in commercial businesses and 67% of installations in industrial businesses.
Residential linear light fixtures installations are not expected to grow as rapidly as in industrial and commercial locations because consumers are leery of paying more upfront for lights to justify lower costs down the line (due to reduced energy usage.) Longer-term thinking may prevail, however, as more homeowners become accustomed to using LED linear lighting at their place of business.
The DOE predicts that LED luminaires will grow in efficiency to more than 180 lumens per watt by the year 2030, which is about 200% more efficient than current fluorescent T5 lamps. Consequently, the DOE forecasts that solid state lighting will make up 45% of commercial linear fixture sales by 2020. This will jump to 84% of market share by 2030.
For industrial linear lighting fixtures, the adoption of solid state lamps will also increase, but not as much as in commercial settings. The DOE forecasts that LED luminaires and LED lamps will account for 35% of linear light fixtures by 2020. This will escalate to 78% by 2030.
Electricity savings could reach 36% in 2030 thanks to widespread adoption of linear light fixtures using LED lamps.
If you own or manage a commercial or industrial building or if you provide lighting equipment, maintenance and repair services on linear light fixtures, it would be a good idea to explore your options with solid state lighting. LED lighting efficiency and low operational costs makes this technology an ideal choice for any forward-thinking company.
You'll see a lowered total cost of ownership for your lighting system as well as smaller utility bills. And polishing your public image by announcing how the organization is "going green" with LED lights will be icing on the cake.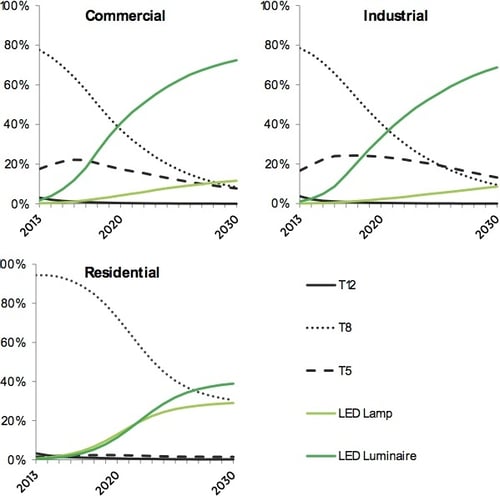 Figure 3.12 Linear Fixture Market Share (% of lm-hr sales) Forecast, 2013 to 2030
Stay Tuned for More on LED lighting Industry Forecasts
There is a great deal of information in the DOE report that we cannot cover in a single article. Accordingly, we are publishing a complete series about LED lighting and the future of the industry that we hope our readers will find informative and useful.
Upcoming blog posts will cover a variety of LED lighting submarkets you can find outlined below. In the meantime, if you have any questions about LED lighting performance, selection or installation, please contact the team at XtraLight today.
Energy Savings Forecast of Solid State Lighting Series

Part 1- Introduction
Read Now
Part 2 - General Service Lighting
Read Now
Part 3 - Decorative Lamps
Read Now
Part 4 - Directional Lighting
Read Now
Part 5 - Linear Light Fixtures
Part 6 - Low Bay & High Bay Lighting
Read Now
Part 7 - Roadway & Street Lighting
Read Now
Part 8 - Parking Lot & Garage Lighting
Read Now
Part 9 - Building Exterior Lighting
Read Now