There is an ongoing initiative in architecture and construction to make buildings better. Improved design and architecture isn't motivated purely by cost, or aesthetic appeal either. It is about the creation of structures that are not just better for us, but better for the world that we live in.
Part of this initiative is a certification known as "LEED" for buildings. But what does it mean to have a LEED certified building, and what role does lighting play in the creation of a LEED-certified building? Let's take a look at that now.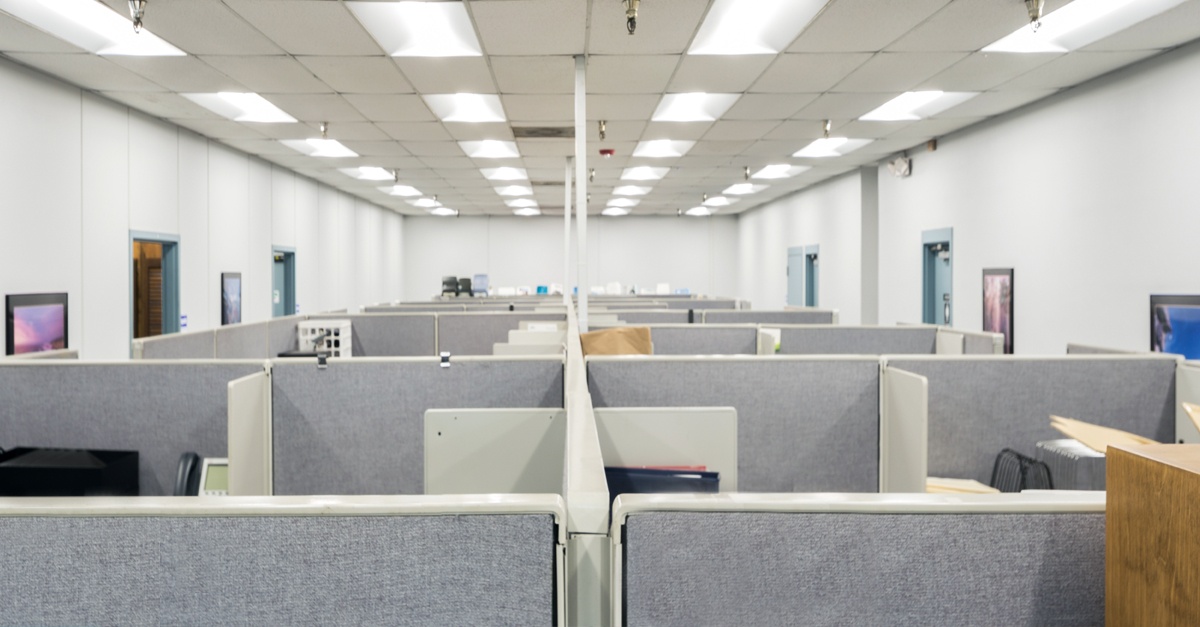 Better In Every Way
LEED stands for Leadership in Energy & Environmental Design. It means that to be LEED certified, a building must meet specific minimum criteria. These benchmarks are evaluated through a variety of different areas, from building materials to energy expenditure and even cost-effectiveness or pedestrian friendliness and accessibility.
LEED certification is based on the perspective of a building as an "organism" with many different portions of its "anatomy" that must work together to ensure the continued well-being of the building. However, LEED certification then takes this a step further, to emphasize how the interconnection of different building systems can create a better, more efficient, cost-effective and sustainable building that both serves the needs of residents and professionals, while at the same time not taking an excessive toll on the environment.
For example, by choosing to use more efficient insulation throughout a building, and synergizing this with strategic placement of skylights and other windows, a structure can take advantage of natural sunlight to both heat and illuminate rooms, thus significantly lowering both the need for electrical lighting and central heating during the day. This type of design is both more efficient and saves building owners money on heating and electrical bills, while at the same time being more environmentally friendly.
Current Standards
LEED certification is currently on version 4 with an upgrade planned in the future from the current LEED v4 to LEED v4.1. The LEED certification system has been in place since 1998 and is celebrating its 20th anniversary this year as a system that is helping our towns and cities to be more practical, cost-effective and sustainable. It is one of the most popular "green" certification systems in the world, created by the U.S. Green Building Council and works on a series of classification levels based on how many "points" a building is evaluated to have.
Grading works from "Certified" up through Silver, Gold, and Platinum ratings. A Certified building is rated to have between 40-49 points, while a Platinum class building has 80 or more. The massive Taipei 101 tower in Taiwan is currently the tallest building in the world to hold a Platinum certification.
In qualifying for LEED certification, buildings must first undergo the required inspection. A building with the potential for LEED certification must meet certain prerequisites even to be considered for evaluation. Those prerequisites range from compliance with environmental laws and regulations to a willingness for building owners to share data on energy and water use for up to five years after the completion of the project.
If a building qualifies for LEED inspection, it will then be evaluated and will be awarded credits based on numerous factors, such as energy expenditure or materials used in construction. Those credits will then be added up to create the points that determine whether a building receives a "Certified" Silver, Gold or Platinum rating.
The Light Factor
Lighting is, of course, critical to the everyday operation of most human activities, something that XtraLight understands very well. Whether it is by natural sunlight coming through windows or an elaborate LED lighting system that allows people to work after sundown, without the ability to see clearly, there's very little that we can accomplish on a daily basis. And lighting, just like many other aspects of a building, can be LEED certified as well.
LEED credits can be issued for lighting and contribute to a building's final LEED classification. The way credits are issued varies depending on the usage of a building. So the lighting in a residential building, especially a multi-unit residence like condos, is going to be graded very differently from an industrial or commercial building applying for LEED certification.
LEED lighting qualifications come through many different avenues. Lighting control, for example, is one area that is assigned two points if 90% of the interior lighting has access to individual controls to adjust light levels. Further points may be awarded if 75% of the connected lights have a rated life of 24,000 hours or L70 for LED sources.
New Projects
For people that are interested in getting their buildings LEED certified, it's important to make sure that the right steps are taken even at the conceptual and planning stages. The outset is the best time to start preparing because it's tough to "course correct" for LEED certification in the middle of a project that wasn't originally intended to be certified. Lighting and its many systems will play an important role in earning LEED credits. New constructions, for example, can easily qualify for credits by just incorporating the following considerations:
SSc8 Light Pollution Reduction: reducing "sky glow" at night, and other unnecessary brightness.
EAp2 Minimum Energy Performance: using lighting that contributes to overall lower energy consumption.
EAc1 Optimize Energy Performance: additional points are assigned for every percentage point that a building's total energy consumption improves according to the required baseline for qualification.
Lighting Control: points are given for designing individual rooms with the ability to control light intensity.
Find Out More About LEED Certification
If you want to know more about how LEED certification works, and where the credits are awarded, check out these links so you can get more in-depth information.
Let Us Help!
To make sure your lighting systems are built to be LEED compliant, it's better to talk to the experts. XtraLight manufacturers LED lighting solutions that are compliant with LEED requirements, so if you want to make sure that your lighting systems are too, talk to us. You can learn more about lighting controls from our dedicated resource page. Ask about a free lighting assessment from one of our national representatives for LEED-compliant systems and find out what your project needs to become sustainable, efficient and cost-effective.